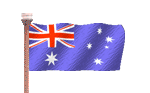 As Australia winds-up its longest ever war in Afghanistan, the families of fallen soldiers speak of letters from beyond the grave and collective relief in the operation's closure.Matthew Lambert was an instinctive comic, forever organising pranks, dressing up for a laugh and if the dangers of his job came up, he'd only joke about them.
A 26-year-old soldier, ''Matty'', as his mates knew him, was seeing Afghanistan for the first time.
Emails sent to his childhood friend, Kaan Whittall, began with the usual banter.Read more
HERE
WE WILL REMEMBER THEM.